Job Description
We are considering you for the role of Software Engineer - Automation.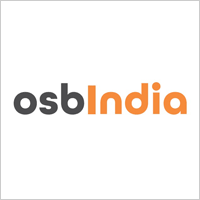 We are OSB India, a vibrant outsourcing company that began its journey towards success on 23rd December 2004, the day it was incorporated. We are a 100% subsidiary of OneSavings Bank Plc. (formerly Kent Reliance Building Society), and mirror the values of integrity, honesty and transparency that they have inculcated.
OSB India endeavours to provide efficient and cost effective back-office and call center services especially to the Financial Services segment. Our focus is on creating value in the BPO, IT and Consulting solutions that we offer our customers. Backed by a dedicated, mufti-talented team, we are bound by our promise to deliver innovative and quality solutions that aim at exceeding client expectations.
Job Purpose
We require an enthusiastic and talented Software Engineer to support our process automation efforts and contribute towards development strategies. This role will be a key in supporting and developing solutions for back office processing teams.
This is a dynamic role, interfacing with many different business areas, delivering custom built automation solutions to the customers own specification. You may also be involved in delivering Automated Test Scripts for customers using script less solution
A typical day at work will consist of
1. Building feasible solutions/Applications for the clients.
2. Understanding the technological pain areas of prospective customers and creating a Proof of Concept - a solution to fit their needs
Responsibilities:
Design solutions utilizing Automation Anywhere best practices and maintain technical responsibility for project delivery as the sole technical resource on a project
Provide training to end user community
Consult with clients and suppliers and other systems owners to provide functional and technical expertise in areas including, solution design, project management, business process improvement and risk identification/mitigation.
Develop and document configuration best practices and contribute to team training and professional development efforts.
Maintain a current and thorough understanding of Automation Anywhere product and services.
Work closely with project team to provide demos and technical due diligence
Shape the end-to-end architecture and design, and work with the technical/program manager and team to implement the solutions.
Assist the domain expert in creating the business case.
Own the documentation of the technology architecture in-house of our solutions.
Resolving issues that might come up during development
Creates high-level architectural specifications, ensuring feasibility, functionality, and integration with existing systems
Serve as SPOC technical resource and help define appropriate client support responses, as well as dealing directly with end user community on high-level critical issues.
Oversee various responsibilities of project initiatives until the project is delivered and deployed successfully.
Maintain open communication between project team members and application development staff.
Desired Candidate Profile :
-A graduate with a degree in Computer Sciences or related subjects and with the strong desire to be in a customer facing role.
-NET 3.5 and higher Framework (C#, ASP.NET, ADO.NET, Entity Framework or Hibernate)/Java Development/PHP Development
-Experience with HTML, JavaScript, CSS, Bootstrap, Ajax, Jquery, XML
-Should have knowledge or working experience with database like Sql Server, My Sql
-Should have complete experience in SDLC process.
-Having good command on web Design Patterns
-Good knowledge of various Data Structures and Optimization techniques. Should code and follow best practices.
-Should interact with Stake Holders to achieve organization goals.
-Knowledge of programming fundamentals
-Understanding of IT systems
Experience -0- 2 Years experience
Location: Bangalore