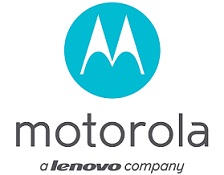 Company:
Motorola Mobility India Pvt Ltd.
Position:
Associate Software Engineer [15/16]
Job location:
Bangalore
Event date:
22 Oct 2016
Last date to apply:
21 Oct 2016
Salary offered:
₹ 13,50,000 - ₹ 14,50,000
Experience required:
0 to 1 Year
Company URL:
Additional Details:
About Company:
Motorola created the mobile communications industry. We invented most of the protocols and technologies that make mobile communications possible, including the first mobile phone, the first base station and pretty much everything else in between.
Motorola Mobility, owned by Lenovo, fuses innovative technology with human insights to create experiences that simplify, connect and enrich people's lives. Motorola exists to invent, build and deliver the best mobile devices on the planet improving the lives of millions of people.

Motorola's mission is to connect millions of people to the world's information with mobile devices that don't compromise on quality, style and experiences.

For the past 88 years, Motorola's engineers have thrived on invention; on finding new ways to solve problems to improve lives of millions of people around the world. Motorola, a company synonymous for quality, even invented the groundbreaking Six Sigma quality improvement process, which became a worldwide standard for excellence. Today, with many more industry first devices in the pipelines, the company continues to look for new opportunities to change people's lives for the better through the magic of mobility.
At Motorola's Bangalore Software R&D Engineering Center, we use our talent and passion to help the company to build worldclass products and experiences for our consumers on a foundation of Android, the world's best mobile operating system. This is a strategic software center for Motorola outside of the USA, supporting our global software innovation & development in which different functional teams collaborate seamlessly. Motorolans in Bangalore are involved in developing applications & experiences, carrier branded solutions, cloud services solutions, connectivity and modem integration and platform & system integration; essentially on almost all the software components on the android mobile platform & ecosystem.

Working at Motorola's Bangalore Software R&D Engineering Center is an opportunity to be at the cutting edge of mobile software ecosystem.
Eligibility:
2015/ 2016 batch BE/BTech (CS/IT/IS/EC)
Excellent academics (atleast 75% or 7.5 CGPA)
Product company experience/ offer
Required Skills:
Strong programming experience in Java/C++ is required
Experience with software architecture and design patterns including object oriented design methodologies is desired.
Strong problem solving skills
Strong knowledge of data structures and algorithm
Job Description:
As an Android Developer, you will develop applications primarily in Java and using the Android/Android Wear SDK. You would design and develop Android applications for smartphones and wearables for Motorola experiences encompassing these devices. You would also have the opportunity to build scalable, robust and extensible cloud services and applications that support the Motorola experiences on devices and wearables
Experience with Android mobile application development is a plus
Contribution to open source communities – Github / Meetup groups / etc is a plus
Prototyping and publishing own apps on the Android App Store is a plus
Experience with working on Android wearables is plus
Experience with scrum based agile development model is a plus
Prior experience of developing software for Cloud/Server based solutions
Prior experience of working on architecture/design in addition to coding
Prior working experience on one or more public cloud - GCP, AWS, Azure etc.,
Exposure to scalable cloud solutions using any public cloud is a plus
Exposure to Big data technologies and machine learning is a plus
No of openings: 09
Salary:
2015 batch (upto 1 year experience) : 13.5 lakhs + 1 lakh joining bonus
2016 batch : 12.5 lakhs + 1 lakh joining bonus